Conference Speakers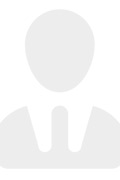 Nicholas Swain
CEO, Rep-L Antimicrobials, Inc.
---
Wednesday, September 25
11:00 am - 12:30 pm
Innovation III
Novel Approach to Developing Very Effective Antimicrobials
For a hundred years the development of antimicrobials either involved chemical formulations or screening of plants and plant extracts for efficacy in slowing growth or killing bacteria, fungi/molds, and other microbes to treat infected patients or provide clean, disinfected environments. A new approach is to design antimicrobials with biotechnology (bio-synthesis?), i.e. include specific biocidal properties into a biological compound/system. This has advantages in fidelity of target microbes, reducing and avoiding side-effects, and be very effective against rising threats like Candida Auris, e.g. The talk will cover briefly background of antimicrobials, the traditional and novel approach in developing them, and share successful products and versatility for adapting to new applications.