Conference Speakers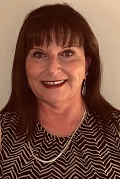 Kay McCoy
Technical Sales Representative, Pulcra Chemicals LLC
BIOGRAPHY
• BA Chemistry, Erskine College, Due West, SC
• MS Textile Chemistry, Clemson School of Textiles, Clemson SC
• 37 total years of experience in fibers, nonwovens and fiber finish development with the majority of that time divided between
• 10 years at 3M Company, St. Paul MN in multiple nonwoven product development roles and
• 24 years at Pulcra Chemicals (formerly called Henkel), Rock Hill SC in various fiber finish formulation and process development roles.
---
Wednesday, September 25
3:45 pm - 4:45 pm
Innovation IV
Fiber Finish/Component New Product Development for the Diaper / Hygiene Market
Pulcra is currently working on a new product development project with the objective of providing a gentle to skin surfactant that is from renewable resources. We are still in the intermediate development stages of the project. The component has been characterized for performance as compared to several commercially available finish formulations and will be further optimized over the next 3 months.
Discussed will be the current performance test results for single strike through, re-wet and multiple strike through for diaper applications. We are also testing this for feminine hygiene end use and have developed in house test procedures, using synthetic blood, to characterize against several commercially used surfactant formulas.
Also included in the material will be the initial toxicological evaluations completed (skin patch testing) and various other basic tox parameter testing results.
The second part of the presentation would cover a two-year development project that Pulcra has completed to provide an improved top sheet hydrophilic performance finish. For this work, we have completed an 18 month aging study on polypropylene web that demonstrates enhanced uniformity/performance of finish on the web.
My objective for the presentation is to introduce the work that has been completed on this new surfactant and the improved top sheet finish to determine from audience feedback the areas that would be of most interest to the customer base.