Conference Speakers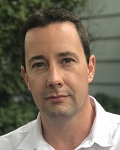 Richard Morell
Carding Sales, Groz-Beckert USA Inc.
---
Wednesday, September 25
8:00 am - 10:30 am
Innovation II
Developments in Card Clothing - Improved Nonwovens Carding Performance
Groz-Beckert explains today's typical carding performance issues and presents the latest innovations that help alleviate their impact:
The new InLine card clothing series offers increased process reliability in high-performance roller cards.
The next generation SiroLock® plus worker and doffer wire delivers optimum web quality and reduced fiber fly even at higher speeds .
Groz-Beckert's 24 hour quick response service organization reduces downtime to a minimum.