Conference Speakers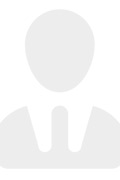 Yang Li He
Director and Vice General Manager, Shanghai, P & P Biotech Co., Ltd.
---
Tuesday, September 24
5:00 pm - 5:30 pm
RISE® 2019 Innovation Award Presentations
Remodelling™ Compound Hernia Patch
The use of traditional permanent synthetic materials for abdominal wall hernia repair can create short- and long-term complications for patient health. The Remodelling Compound Hernia Patch is an electrospun nanoscale patch designed to mimic more costly absorbable biological grafts. The new cost-effective patch serves as a growth medium for new cells, ultimately biodegrading, and has been shown to reduce the rate of postoperative complications and recurrence of hernias matching the performance of absorbable biological grafts.