Conference Speakers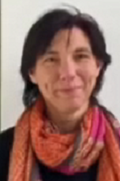 Vanessa Daelman, Ph.D.
Chief Technical Officer, Devan Belgium
BIOGRAPHY
After studies in Organic Chemistry Vanessa Daelman, PhD focused on digital printing technologies on different substrates, including textiles. After a detour in functional coating research and development, she was re-attracted to the fascinating textile world by joining Devan a bit over 4 years ago. At Devan she is involved in Research and Development of different, sustainable functionalities for various textile applications.
---
Tuesday, September 28
11:00 am - 12:00 pm
Roundtable - Sustainability
Sustainability