Conference Speakers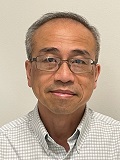 Wai-shing Yung, Ph.D.
Technical Director, Ascend Performance Materials
BIOGRAPHY
Wai-shing Yung is Technical Director for Fibers at Ascend Performance Materials. He has experience in nylon 66 polymer and fibers, covering production, process and product development, as well as strategic growth. He holds a PhD in Chemical Engineering from the University of Illinois at Urbana Champaign.
---
Wednesday, September 29
10:15 am - 11:15 am
Promising Innovations in Nonwovens II
Filtration Media Functionalized with Zinc Oxide
After pollutants are successfully arrested by filtration media, these pollutants can retain their malicious attributes and can e-enter the ambient atmosphere during any subsequent handling or for disposal. It has been documented that bacterial and viral spores trapped on surfaces can remain infectious even after 10s of days and the SARS-CoV-2 virus can survive on the outer layer of surgical masks or on healthcare uniforms for three to seven days.
We report a newly developed technology where filter media are constructed with nonwoven or textile fabric layers that possess the build-in ability to inactivate bacterial and viral strains. This will potentially reduce the impact of air borne infectious diseases. The textile fabrics and nonwoven layers are produced from polymer with zinc oxide embedded uniformly throughout the polymer, without the need for any topical treatment or post finishing applications. This technology utilizes zinc oxide to inactivate bacterial and viral strains to protect the media. No chemicals that are detrimental to the environment are used. This technology is well suited for applications such as face masks, air filtration, and ventilators. A description of this unique technology as well as relevant filtration efficiency and bioefficacy performance will be presented.