Conference Speakers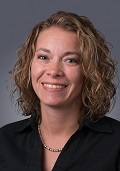 JJ Webb
Global Packaging Director, Cummins Inc.
BIOGRAPHY
JJ is the Global Packaging Director for Cummins Inc. and holds a B.S. degree in Industrial Engineering from Purdue University. She has worked at Cummins for 26 years where she has enjoyed the opportunity to work across many business segments and locations globally. Her experience developed through holding positions in Quality, Industrial Engineering, Manufacturing, Transportation, Warehousing, Materials and Account Management blended perfectly for the Packaging Leadership position she has been in for the last 5 years. JJ is working to establish the global Packaging Engineering function with a specific focus on integrating environmentally sustainable packaging design solutions and processes through the end to end supply chain. This has been some of the most challenging and rewarding work of her career.
---
Wednesday, September 29
1:30 pm - 2:40 pm
Process Innovations in Nonwovens
Cummins LCA Journey
In the automotive industry, we produce products which have a significant environmental footprint. The EPA estimates that about 28% of the annual Greenhouse Gas emissions in the U.S. come from vehicle use. Working in this industry means there is constant and increasing pressure to develop solutions which reduce our environmental impact. The question is, how can we be sure the decisions we are making realistically have a positive impact on our environment? During this presentation, we will share the history behind why we decided to start applying Lifecycle Cycle Analysis methods within Cummins with a detailed focus on our work in Packaging Engineering. You will learn about our journey through the process of investigating, trialing, and choosing an application to conduct LCA models. We will go over why we believe using LCA methods for packaging design is important in decision making and share some examples of LCA work done within the scope of packaging at Cummins.