Conference Speakers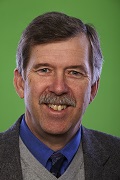 John Connaughton, Ph.D.
Barings Professor of Financial Economics, UNC- Charlotte
BIOGRAPHY
John Connaughton joined the UNC Charlotte faculty in 1978. He is the director of the Barings/UNC Charlotte Economic Forecast, which is recognized as the leading source of economic information for North Carolina. Dr. Connaughton has authored economic impact studies that have received widespread attention. His work is frequently quoted in both local and national publications, and his study on the Superconducting Super Collider is cataloged in the United States Library of Congress.
---
Wednesday, September 25
1:30 pm - 3:45 pm
Market Data & Intelligence Trends
U.S. Economic Outlook
Dr. Connaughton will discuss his analysis of recent macroeconomic developments in the U.S. economy and the climate for innovation. He will also provide an outlook for the next two years, including forecasts of GDP growth rates, inflation rates and interest rates.