RISE® Innovation Award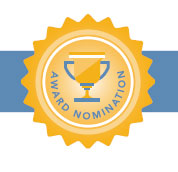 The RISE® Innovation Award will recognize innovation in areas within and on the periphery of the nonwovens industry which utilizes advanced science and engineering principles to develop unique or intricate solutions to problems and advance the usage of nonwovens. Nominees will be selected from various disposable and durable product categories and disruptive enabling technologies who exemplify innovation. Areas for consideration include: raw material advances, advances in process or manufacturing technologies including web forming and converting, new product or application development, or other areas that may extend or enhance the use of nonwovens.
Nominations now being accepted for RISE® 2021 Innovation Award.
Visit INDA.org to learn more about RISE® Innovation Award>>



RISE Innovation Award® Winners

2020: The Nonwovens Institute - Spunbond High Efficiency Filter
2019: Nonwovens Innovation & Research Institute (NIRI) - Surfaceskins
2018: DiviDiaper Inc. - DiviDiaper
2017: Club Coffee LP - PurPod100™ Compostable Pods
2016: Suominen – Fibrella™ Lite Spunlace
2015: Fitesa – 100 Percent Biobased Spunbond
2013: RTI International – NLITe™ Nanofiber Light Improvement Technology
2012: Ecovative Design – EcoCradle®
2011: RKW US, Inc. – Aptra® Elements