Material science and sustainability lead the way at RISE®, where research and innovation merge to drive engineered fabrics forward.
Join this international meeting of the minds for a deep dive into the newest ideas in the industry. This virtual conference will ignite your sense of wonder at the possibilities ahead, as you learn, meet and collaborate on a global scale. Find out how decisions are made – and what we'll all be working on tomorrow. Raw materials, biopolymers, biodegradability, PPE – they're all on the platform at RISE, where "what if" becomes "what's next."
AMONG THE DISCUSSIONS:
Sustainability in Material Inputs and End-of-Life Performance: with significant focus on the use of biopolymers such as polylactic acid (PLA), polyhydroxyalkanoate (PHA), polyhydroxybutyrate (PHB), their blends, and when possible, cellulose fibers.
Government/NGO Challenges to Single-Use Plastics: A review of new global challenges like plastics legislation and regulation in North America, the EU Single Use Plastics (SUP) directive, and new material options.
Market Intelligence & Economic Insights: With industry updates, a US economic forecast and insight on strengthening the supply chain.
Grow your knowledge base.
Lower your costs.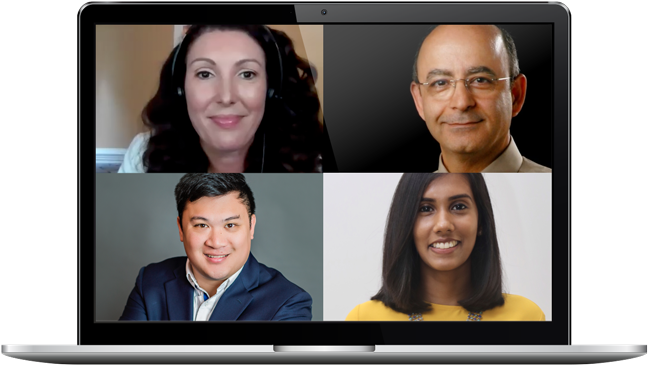 No airfare or hotel fees – RISE® brings you the connection of a live conference in an all-virtual format. It's a mandatory event for developers of new technologies, R&D industry leaders, and anyone wanting to stay abreast of the rapidly changing technologies that are meeting life-changing needs in our new landscape.
September 28, 2021 08:00 AM September 30, 2021 04:00 PM America/New_York RISE® 2021 Conference Research, Innovation & Science For Engineered Fabrics North Carolina State University, Raleigh, NC INDA tleatham@inda.org Add to Calendar
If you're looking to connect and collaborate with companies and learn about new raw materials, new substrates, and new technologies, you don't want to miss this RISE event.

Eva Welsh, Evolon Market Manager, Freudenberg Performance Materials