Conference Schedule
Tuesday, September 24

Breakfast Connections

8:00 am - 8:30 am
RISE® 2019 Student Posters
8:30 am - 5:00 pm
Welcome
8:30 am - 8:35 am
Moderator: Dave Rousse, President, INDA, Association of The Nonwoven Fabrics Industry
Sustainable Additives I
8:35 am - 10:20 am
Moderator: Dave Rousse, President, INDA, Association of The Nonwoven Fabrics Industry
CiCLO Sustainable Textile Technology
Andrea Ferris, CEO, Intrinsic Advanced Materials
Learn More »
Demystifying Biodegradation and the Circular Economy of Nonwoven Synthetic Materials
Teresa Clark, Vice President - Product Development And Sustainability, ENSO Plastics, LLC
Learn More »

Coffee & Networking Break

10:20 am - 11:00 am
Sustainable Additives II
11:00 am - 12:00 pm
Moderator: Dave Rousse, President, INDA, Association of The Nonwoven Fabrics Industry
Maximizing the Molecule: Why Recycling Plastic is the Best Option
Sandi Childs, Film And Flexible Programs Director, Association Of Plastics Recyclers (APR)
Learn More »
Biodegradation-Promoting Additives for Plastics – Questions You Should Ask
Susan Selke, Ph.D., Director & Professor, Michigan State University - School of Packaging
Learn More »

Lunch
(On Your Own)
12:00 pm - 1:00 pm
Sustainable Polymers
1:00 pm - 2:00 pm
Moderator: Paul Rollin, Ph.D., Global Team Lead - Nonwovens, ExxonMobil Chemical Company
Nodax™ PHA Copolymers
Isao Noda, PhD, DSc, Chief Science Officer, Senior VP of Innovation, Danimer Scientific
Learn More »
New & Novel Environmentally Friendly Fibers and Polymers – What's Available Now and What's Under Development?
Behnam Pourdeyhimi, William A. Klopman Distinguished Professor, And Executive Director, North Carolina State University, The Nonwovens Institute
Learn More »
Circular Innovation
2:00 pm - 3:30 pm
Moderator: Davis Lee, Ph.D., Senior Marketing Scientist, Exponent
Microfibers from Laundering and Their Fate in Aquatic Environments
Richard Venditti, Ph.D., Professor, NC State University - Department of Forest Materials
Learn More »
The First 100% Recycled, Biodegradable Performance Synthetic Fiber for Textile Applications
Vanessa Mason, Senior Vice President Of Engineering, PrimaLoft, Inc.
Learn More »
Innovation Using the Natural Circularity of Cellulose to Reduce Single Use Plastics
Thomas Carlyle, Global Project Manager - Special Projects, Lenzing Fibers Inc.
Learn More »

Coffee & Networking Break

3:30 pm - 4:00 pm
Innovation I
4:00 pm - 5:00 pm
Moderator: Vinitkumar Singh, Ph.D., Product Development Manager, Jacob Holm
Sustainability and the Circular Economy: What X are we solving for?
Chris Plotz, Director Of Technical Affairs, INDA
Learn More »
Thermoplastic Based Nonwoven Composites – The New Promising Lightweight Materials for Automotive Structures
Srikanth Pilla, PhD, Assistant Professor, Clemson University
Learn More »
---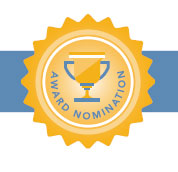 RISE® 2019 Innovation Award Presentations
5:00 pm - 5:30 pm
The RISE® Innovation Award will recognize innovation in areas within and on the periphery of the nonwovens industry which utilizes advanced science and engineering principles to develop unique or intricate solutions to problems. Areas for consideration may include: raw material advances, advances in process or manufacturing technologies including web forming and converting, new product or application development, or other areas that may extend or enhance the use of nonwovens. Join the finalists as they present their innovations to RISE attendees. The winner will be announced Wednesday afternoon.
Nominations now being accepted >>
---
The Nonwovens Institute - Tour & Reception
5:30 pm - 7:30 pm
Wednesday, September 25

Breakfast Connections

7:30 am - 8:00 am
Innovation II
8:00 am - 10:00 am
Moderator: Dave Nelson, Director, Industry Engagement , The Nonwovens Institute
Open Innovation and a Human-centered Approach for the Nonwovens Industry
Matthew Tipper, Operations Director, Nonwovens Innovation & Research Institute (NIRI)
Learn More »
Potential of Additive Manufacturing and 3-D Printing for Nonwovens and Textiles (and absorbent cores/articles)
Olaf Isele, Ph.D., Nonwovens Consultant, Metaxi SimBioSys LLC
Learn More »
TITLE TBA
Richard Morell, Carding Sales, Groz-Beckert USA Inc.
Learn More »
3D Highloft Technology and Applications
Tony De La Hoz, Process & Product Development Engineer , Hills Inc.
Learn More »

Coffee & Networking Break

10:00 am - 10:30 am
Innovation III
10:30 am - 12:00 pm
Moderator: James Loftus, Ph.D., Principal, Loftus Technical Consulting, LLC
Intelligent Heating: A Flexible Conductive Coating for Nonwovens
Vicki Barbur, Ph.D., Senior Director, Partnerships And Technology Commercialization, Battelle
Learn More »
Novel Approach to Developing Very Effective Antimicrobials
Nicholas Swain, CEO, Rep-L Antimicrobials, Inc.
Learn More »
Material Science + Medicine = Wellness Re-imagined
Jordan Schindler, CEO, Nufabrx
Learn More »

Lunch
(On Your Own)
12:00 pm - 1:00 pm
Market Data & Intelligence Trends
1:00 pm - 3:15 pm
Moderator: Jeffrey Bassett, Managing Director, Fi-Tech Inc.
U.S. Economic Outlook
John Connaughton, Ph.D., Barings Professor of Financial Economics, UNC- Charlotte
Learn More »
Market Dynamics and Trends That Are Driving Innovation in Nonwovens
Brad Kalil, Director Of Market Research And Statistics, INDA
Learn More »
A Patent Landscape Methodology for Nonwovens in Filtration
Angela D'Orio, Student, The Nonwovens Institute At North Carolina State University
Learn More »
TITLE TBA
James Loftus, Consultant, Loftus Technical Consulting
Learn More »

Coffee & Networking Break

3:15 pm - 3:30 pm
Innovation IV
3:30 pm - 5:00 pm
Moderator: Chris Plotz, Director Of Technical Affairs, INDA
A Fully Flushable Wipe with Zero Issues in Sewage Treatment
Sebastian Basel, Business Manager Speciality Papers, Kelheim Fibres GmbH
Learn More »
Developments On Next Generation Latex Binders for the Nonwoven Industry: A Novel Formaldehyde-free Self-cross-linking Technology Platform
Sören Butz, Ph.D., Head Of Technical Service-Textile, Synthomer Deutschland GmbH
Learn More »
Fiber Finish/Component New Product Development for the Diaper / Hygiene Market
Kay McCoy, Technical Sales Representative, Pulcra Chemicals LLC
Learn More »
RISE® 2019 Innovation Award Announcement
5:00 pm - 5:10 pm
Moderator: Dave Rousse, President, INDA, Association of The Nonwoven Fabrics Industry