Hotel Reservations
The StateView Hotel, Autograph Collection by Marriott
2451 Alumni Drive
Raleigh, NC 27606
$169/night plus taxes (single or double)
See important location notice below*
Important!
You must be registered for RISE 2020 to secure a hotel room.
*PLEASE NOTE
RISE 2020 is taking place at a different location from the hotel.
RISE Conference will be held at:
NC State University
Talley Student Union, State Ballroom Raleigh, NC
The conference is about a 10 minute drive from the hotel. Local area maps for transportation and parking information: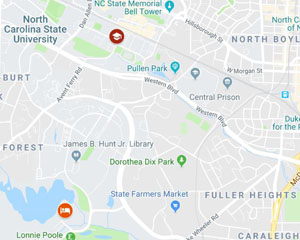 ---
Rate is non-commissionable and room reservations may be made at this rate as long as rooms are available in the group block. We have a limited amount of rooms and reservation requests are processed in the order in which they are received, so we encourage you to please submit your request as soon as possible. Please be sure to make your reservations immediately - submitting your hotel reservation prior to the cut-off date does not guarantee that a room will be available in the group block, at the group rate.
Cancellation Policy
You may cancel your hotel reservation without penalty until Wednesday, August 26, 2020.  After Wednesday, August 26, 2020 we will charge you 100% of the hotel fees plus applicable taxes for any cancelled nights or for the full stay.
*Your ORDER NUMBER was sent to you in your confirmation e-mail.
If you have questions about your ORDER NUMBER, please contact Tracie Leatham, tleatham@inda.org or Andreana Leach, aleach@inda.org
Hotel Reservations must be submitted by Wednesday, August 26, 2020.