Conference Speakers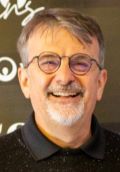 Hervé Buisson
Senior Process Expert, Veolia Water Technologies
BIOGRAPHY
Hervé has 25 years with Veolia in various technology, innovation management functions – global water expert with specific experience in membrane processes and biotechnology. Herve is a chemical engineer by training, receiving his degree from the Ecole Nationale Supérieure des Ingénieurs en Arts Chimiques et Technologiques.
---
Tuesday, September 26
2:30 pm - 3:30 pm
Filtering Innovation: Exploring Real-world Applications and Advances in Filter Media II
Water Filtration in the Age of Sustainability – New Challenges and Opportunities
Companies like Veolia are being compelled by customers, shareholders, regulatory bodies, and environmental concerns to actively seek, embrace, and create sustainable water solutions. This presentation will shed light on essential undertakings, obstacles, and prospects linked to this endeavor, with a specific emphasis on advancements in water filtration.