Conference Speakers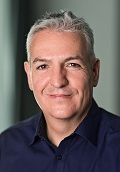 Christian Lenges
Business Development Manager, DuPont Industrial BioSciences
BIOGRAPHY
Christian Lenges, Business Development Leader in the DuPont BioMaterials business, is driving the development, launch & commercialization of catalytic growth businesses to make industrially important chemicals and materials from renewable feedstocks. Extended experience in a variety of roles at DuPont with focus on business innovation, new product development and venture leadership building an industry leading portfolio of bio-businesses.
---
Thursday, October 01
2:40 pm - 3:40 pm
Biosourced Polymers & Fibers III, Part II
A New Performance Enhancing Additive for Nonwoven Applications
Polysaccharides are important biopolymers with a wide range of industrial and consumer product applications. Cellulose is broadly utilized as structural material for nonwoven products, often in combination with synthetic fibers or binders. Momentum is building for the selection of more sustainable consumer nonwoven products. In turn, this is accelerating material and process innovation to enable lower carbon footprint material selection and ideally plastic-free, waste-stream compatible, potentially biodegradable product solutions.
DuPont BioMaterials has developed a family of engineered polysaccharides through the selective polymerization of sucrose to provide materials ranging in molecular weights, polymer architecture and particle morphology. The underlying enzymatic polymerization process offers the opportunity to design the polysaccharide structure to provide numerous performance advances in combination with nonwoven structures, especially for wipes.
This presentation will focus on this new material category and provide several relevant application examples, such as the use for wetlaid nonwovens providing strength in wet-wipes. Furthermore, this enzymatic polymerization process creates a high surface area microstructure which enables the use as performance enhancing additive or replacement for latex binder systems.