Conference Speakers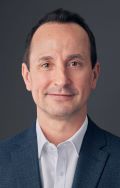 Matthew Tipper, Ph.D.
Operations Director, Nonwovens Innovation & Research Institute (NIRI)
BIOGRAPHY
With a 1st Class honours degree and PhD in Textiles from the University of Leeds, Matthew has worked in the nonwovens and technical textiles industry for several leading companies over the last 20 years. He has direct experience of the design, development and manufacture of both single-use and durable nonwoven materials. With a commercial background in manufacturing and nonwoven product development, as Business Director he manages a team of technical textile scientists and is responsible for innovation, product development and project delivery at NIRI.
NIRI is an industrial research and development consultancy focused on helping its clients improve their profitability through product development and problem solving, new application identification and market intelligence as well as bespoke practical training.
---
Wednesday, September 25
8:00 am - 10:30 am
Innovation II
Open Innovation and a Human-centered Approach for the Nonwovens Industry
70-80% of new product development fails not for lack of advanced technology but because of a failure to understand users' needs'. (Eric Von Hippel, 2007)
Traditionally, innovation is mapped in terms of linear models, prioritizing scientific research (technology push) or perceived market needs (market pull). Human Centred Innovation places the final end user at the centre of the innovation process. This paper describes two case studies in which Human Centred Innovation (HCI) methodology has been followed to develop two disruptive nonwoven technologies, the first in liquid
filtration and the second in infection control.
Sanguis – Development of Nonwoven Blood Filter Medium
Using HCI, the development of a new nonwoven filter medium will be described that is engineered to remove target antibodies from donated blood components for the purpose of producing universal plasma. By so doing, transfusion to all ABO blood groups has become possible, allowing hospitals to keep a single stock of blood components on site, reducing the risk to patients of transfusion mismatches and delays. The filtration performance will be reported using methodology developed in collaboration with the UK's NHS Blood and Transplant service.
Surfaceskins – Development of Self-Disinfecting Composite Nonwovens
Healthcare Associated Infections (HCAI), such as MRSA, are acquired in healthcare settings by patients admitted for reasons other than that infection. In the USA, there are 1.8 million HCAIs
p.a., equivalent to about 5% of all patients, resulting in 99,000 deaths p.a. with an estimated cost in region of US$28-45 billion. An estimated 80% of all infections are known to be transmitted by hand contact, and compliance with the use of gel dispensers by healthcare workers can be ≤30%. Doors were found to be major reservoirs for microbial infection. As part of a HCI approach for the purpose of reducing transmission rates, the development of
Surfaceskins will be described which comprise of a self-disinfecting surface communicating directly with nonwoven interior component layers. The composite structure controls the distribution and delivery of a liquid bactericide, that is delivered on contact, disinfecting the surface in the crucial few seconds after passing through the door, reducing the risk of transmission to the next user. Clinical evaluations have demonstrated efficacy with target pathogens including Enterococcus faecalis, Staphylococcus aureus and norovirus. Further trials have demonstrated that Surfaceskins also increase hand hygiene compliance by >75% in both educational and hospital Operating Room settings.