Conference Speakers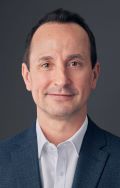 Matthew Tipper, Ph.D.
Operations Director, Nonwovens Innovation & Research Institute (NIRI)
BIOGRAPHY
With a 1st Class honours degree and PhD in Textiles from the University of Leeds, Matthew has worked in the nonwovens and technical textiles industry for several leading companies over the last 20 years. He has direct experience of the design, development and manufacture of both single-use and durable nonwoven materials. With a commercial background in manufacturing and nonwoven product development, as Business Director he manages a team of technical textile scientists and is responsible for innovation, product development and project delivery at NIRI.
NIRI is an industrial research and development consultancy focused on helping its clients improve their profitability through product development and problem solving, new application identification and market intelligence as well as bespoke practical training.
---
Wednesday, September 29
8:30 am - 10:15 am
Promising Innovations in Nonwovens I
Innovating a Sustainable Future for Nonwovens; A European Perspective
There are currently a number of coinciding factors which are emphasizing the need for more sustainable nonwovens. Key factors include:
1. growing consumer awareness of plastic use in products.
2. the EU directive on single-use plastics.
3. the 'Blue Planet effect' of ocean microplastics.
4. Extended Producer Responsibility for clothing producers.
This paper will discuss the impact of the dynamic changes happening in Europe and response of the European nonwovens industry.