Conference Speakers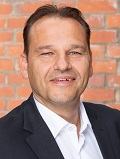 Helmut Lauterbach
Business Manager Textile And Nonwoven, Kelheim Fibres GmbH
BIOGRAPHY
After a completing an apprenticeship as dyer, Helmut studied textile applications with focus on nonwoven/technical textiles. He acquired a degree in textile engineering from the University
of Applied Sciences in Münchberg/Germany.
Work experience:
• 5 years as R&D engineer for New Product Development at Du Pont de Nemours
Deutschland GmbH/Germany (Nylon, Antron® carpet fibers)
• 6.5 years as Area Sales Manager for Stäubli Bayreuth GmbH one of the leading companies for specialty textile machinery
• 8 years as International Sales Manager for Stäubli Bayreuth GmbH (carpet weaving machines for the residential, contract, outdoor and transportation area)
• 3 years Business Manager Textile and Nonwoven at Kelheim Fibres GmbH, one of the world´s leading supplier for functional viscose fibers.
Textiles run through Helmut's working life like a red thread. Working with fibers, textiles/nonwovens and exciting people from the industry is his designation and mission. It should also be noted that Helmut won for his team at Kelheim Fibres the 2019 WOW Innovation Award™.
---
Thursday, October 01
5:00 pm - 11:00 pm
RISE On-demand
New Horizons with Eco-friendly and Flat Specialty Viscose Fiber
More and more nonwoven manufacturers are committed to use only sustainable, plastic free raw-materials. Viscose fibers are made from renewable wood pulp and are fully biodegradable and therefore an ideal raw material for eco-friendly end products. Kelheim Fibres has developed various specialty fibers that combine the viscose fibers' ecological benefits with specific properties, introducing so functionalities into a diversity of finished products.
Kelheim's Leonardo fiber has a highly modified cross-section. The fiber is extraordinarily thin and flat and has a completely flat and smooth surface. In wetlaid nonwovens products, this results in a high fiber-to-fiber contact area and thereby a high degree of bonding, density and tensile strength. The increased area of fiber contact, the parallel orientation of the fibers, as well as the flat fiber surface, reduces the light scattering, rendering wetlaid nonwovens products with Leonardo transparent. The high aspect ratio of the fiber as well as the planar orientation of the fibers in nonwovens creates closed surfaces and allows to control the air permeability of nonwovens.