Conference Speakers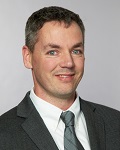 Paul Harmon
VP of Product Development & Product Marketing - HHS, Berry Global
BIOGRAPHY
Paul Harmon is the VP of Product Development and Product Marketing within the Health, Hygiene and Specialties division at Berry Global. Berry, headquartered in Evansville, Indiana, is committed to its mission of 'Always Advancing to Protect What's Important,' and proudly partners with its customers to provide them with value-added protective solutions. Berry is a leading global supplier of a broad range of innovative non-woven, flexible, and rigid products used every day within consumer and industrial end markets. Paul has been with Berry for 10 years in a variety of marketing and commercial leadership roles in segments including personal care, filtration, health care and cleaning. In his current role Paul has responsibility for product innovation, strategy and product lifecycle management across the HH&S division. Paul has a passion for sustainability and is a Certified Plastics Ambassador® at Berry.
---
Tuesday, September 29
10:10 am - 10:40 am
Societal Issues Affecting the Nonwovens Industry II
Plastics and a Socially Responsible Future
Paul Harmon will share the challenges that our industry faces as we embrace a circular economy. From the perceptions of multiple generations of consumers to the true carbon footprint of alternatives to plastics, there is confusion, misconception and inconsistency amongst consumers. Paul will share thoughts on how to understand the true desires of our customers and how it aligns with the Berry sustainability strategy.