Conference Speakers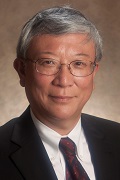 Isao Noda, PhD, DSc
Chief Science Officer, Senior VP of Innovation, Danimer Scientific
BIOGRAPHY
An award-winning scientist, Dr. Noda came to Danimer Scientific after a distinguished, three-decade career at Procter & Gamble where he managed the development of Nodax™ PHA biopolymer and contributed significantly to the understanding and use of these novel polymers through his numerous inventions. He is recognized as one of the world's leading authorities in the field of polymer science and spectroscopy particularly for his work with two-dimensional infrared (2D IR) correlation spectroscopy. Dr. Noda holds over 90 patents in the European Union and the U.S., has published over 400 articles, and has co-authored three books.
Dr. Noda received PhD and BSc degrees in chemical engineering, an MSc degree in bioengineering and an MPhil degree from Columbia University, as well as a DSc degree in chemistry from the University of Tokyo. In addition to his involvement at Danimer Scientific, he serves as an Affiliated Professor at the University of Delaware.
---
Tuesday, September 24
1:00 pm - 2:00 pm
Sustainable Polymers
Nodax™ PHA Copolymers
Polyhydroxyalkanoates (PHAs) are a class of totally biodegradable aliphatic polyesters made by feeding inexpensive vegetable oils derived from plant seeds to various microorganisms. In stark contrast to the traditional manufacturing methods used to make petro-plastics, our PHA bioplastics are biosynthesized in the live cells of bacteria during their growth. Danimer Scientific currently uses canola oil as the feedstock for our PHA-producing bacteria. We begin the PHA production process by cultivating the bacteria in a canola-oil-based nutrient environment. The organisms accumulate PHA in their cells. Through manipulations of the nutrient environment and well-controlled and optimized protocols, Danimer Scientific scientists inexpensively produce their proprietary Nodax™ PHA copolymers in a large quantity. Nodax™ is designed to have a unique molecular structure with medium chain length (mcl) branches, which gives the superior physical properties capable of competing and replacing a number of conventional petroleum-based plastics. To extract PHA from the cells of the cultivated microorganisms, Danimer Scientific uses a proprietary process in which the biomass is removed to isolate the final purified PHA product. The resulting PHA is then dried, producing the clean white powder ready to be pelletized. The absence of toxic chemicals is one of the qualities that makes Danimer Scientific PHA particularly appealing as a biopolymer for food-contact and medical or hygienic purposes. Danimer Scientific biopolymer resins can be adapted to a wide range of products, including fibers and nonwoven fabrics. Different physical properties required of the end product define the components, which are processed through reactive extrusion, a proprietary procedure that yields made-to-order resins. Danimer Scientific is opening the world's first large scale commercial PHA production facility this year in Winchester, KY to meet the rapidly growing demand for the promising alternative to petro-plastics.