Conference Speakers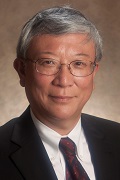 Isao Noda, Ph.D., D.Sc.
Member of the Board of Directors, Danimer Scientific
BIOGRAPHY
An award-winning scientist, Dr. Noda came to Danimer Scientific after a distinguished, three-decade career at Procter & Gamble where he managed the development of Nodax™ PHA biopolymer and contributed significantly to the understanding and use of these novel polymers through his numerous inventions. He is recognized as one of the world's leading authorities in the field of polymer science and spectroscopy particularly for his work with two-dimensional infrared (2D IR) correlation spectroscopy. Dr. Noda holds over 90 patents in the European Union and the U.S., has published over 400 articles, and has co-authored three books.
Dr. Noda received PhD and BSc degrees in chemical engineering, an MSc degree in bioengineering and an MPhil degree from Columbia University, as well as a DSc degree in chemistry from the University of Tokyo. In addition to his involvement at Danimer Scientific, he serves as an Affiliated Professor at the University of Delaware.
---
Wednesday, September 30
2:00 pm - 3:00 pm
Biosourced Polymers & Fibers II
New Developments in PHA Fibers
Polyhydroxyalkanoates (PHAs) are a class of biodegradable aliphatic polyesters made by microorganisms. Inexpensive vegetable oils derived from plant seeds, like canola and soybeans, are fermented by various bacteria to make PHAs. While there are many different types of PHAs, those containing medium-chain-length (mcl) side branches, known as Nodax™ class PHAs commercialized by Danimer Scientific, show especially promising physical properties suitable for producing nonwoven fabrics. Nodax™ PHA is certified as totally soil, fresh water and marine environment biodegradable, as well as home and industrial compost compatible. It is also approved for FDA food contact safety. Danimer Scientific opened the world's first large scale commercial PHA production facility last year in Winchester, KY to meet the rapidly growing demand for this promising alternative to petro-based plastics. The latest development on Nodax™ PHA will be reported.