Conference Speakers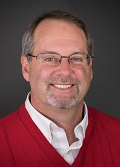 Richard Venditti, Ph.D.
Professor, NC State University - Department of Forest Materials
BIOGRAPHY
Dr. Richard Venditti's focus has been in the following research areas: (1) the processing and utilization of natural polymers in new products and fuels, (2) the fundamentals of separation science in fiber processing and (3) the environmental life cycle analysis of products. His approach is to use fundamentals in chemical engineering and polymer science in order to understand mechanisms that control critical operations in the production of products and fuels.
Dr. Venditti graduated from Princeton University in Chemical Engineering in 1993, in the area of thermosetting polymers. He currently teaches Process Control, Unit Operations in Pulp and Paper, and a distance paper recycling graduate course. He is a member of the Technical Association of Pulp and Paper (TAPPI) and the American Chemical Society.
---
Tuesday, September 24
2:00 pm - 3:30 pm
Circular Innovation
Microfibers from Laundering and Their Fate in Aquatic Environments
Microplastics are small plastic particles generally with less than 5 mm in size and are thought to be a significant pollutant in aquatic environments. Due to their surface chemistry and high surface area, they have the potential to adsorb pathogens and pollutants on their surface. Moreover, microplastics can be transported quickly by water currents across the globe and be ingested by marine fauna and transferred to other trophic levels; they have been found even in the human food chain. An important source of microplastics are the microfibers generated during home laundering.
In this research, the effect of fiber type (cotton, polyester, and rayon), temperature, and use of detergent on the number of microfibers released during laundering of knitted fabrics were studied during accelerated laboratory washing (Launder-Ometer) and home laundering experiments. Polyester and cellulose-based fabrics all shed significant amounts of microfibers and shedding levels were increased with higher water temperature and detergent use. Cellulose-based fabrics released more microfibers (0.2–4 mg/g fabric) during accelerated laundering than polyester (0.1–1 mg/g fabric). Additionally the aerobic biodegradation of these materials was studied under the action of microbes naturally found in lake and seawater. Under the action of both microbial communities, cotton, and rayon, yarns were completely disintegrated and highly assimilated by the microorganisms into each system in around 35 days. The interactions between microfibers and the microbiomes in the test mediums were assessed using next-generation sequencing targeting bacteria in the DNA extracted from of the samples. Distinct bacterial genus related with the assimilation of complex carbohydrates were identified in the test mediums of MCC, cotton, and rayon samples. Bacterial communities existing in the polyester samples after the experiments were very similar to that of the blank samples, confirming the incompatible nature of the polyester and suggesting that the bacterial communities in lake and sea water were not measurably impacted by the polyester.