Conference Speakers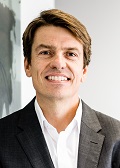 Soeren Butz, Ph.D.
Head Of Technical Service-Textile, Synthomer Deutschland GmbH
BIOGRAPHY
Dr Sören Butz obtained his PhD in macromolecular science in 1999 from the Technical University Clausthal, Germany. He joined the former PolymerLatex (merged in 2011 with Synthomer) in the same year and started his career as R&D Manager. Further stations led him to global management roles in Application Technology and Technical Service for the business segments Health & Protection, Adhesives and Textiles.
From 2009 to 2012 he stayed in Malaysia as Director of Marketing, Sales and Application Technology.
Since 2016 he leads the Global Technical Service for the Textile & Fiber bonding business.
Dr. Sören Butz holds several patents and innovation awards and is the author of multiple publications and conference papers on various aspects of polymer synthesis, synthetic latices and their end use applications.
---
Tuesday, September 24
4:00 pm - 5:00 pm
Innovation I
Developments On Next Generation Latex Binders for the Nonwoven Industry: A Novel Formaldehyde-free Self-cross-linking Technology Platform
Synthomer is well established as one of the leading suppliers of polymer dispersions for the textile industry. During the last years there has been an increasing demand for new products, which can meet the stricter environmental and health regulations, and give technological advantages to the users. The presentation will focus around Synthomer's efforts in developing the next generation binders for high performance low-emission and formaldehyde (FA) free cross linking. Besides a significant change in the product emission profile, the new FA free cross linking technology will allow new attractive technology- and formulation options for the textile industry like less complex product formulations (2 K to 1 K), the withdraw of external cross linking resins and faster product curing rates opening the door for increased line outputs and energy savings.