Conference Speakers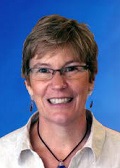 Sandi Childs
Film And Flexible Programs Director, Association Of Plastics Recyclers (APR)
BIOGRAPHY
Sandi Childs is the Director of Film and Flexible Programs for APR, the Association of Plastic Recyclers. She is leading APR's efforts to expand and promote the plastic bag and flexible film recycling industry through improvements to supply, demand, and quality. Sandi manages APR's Film Reclamation Committee and its contributions to APR's Design® Guide for Plastics Recyclability and PE film test protocols.
Prior to APR, Sandi served as a Recovery Development Manager for Coca-Cola Recycling, creating models for brand owner investments in the recycling value chain. Sandi started her career recycling PET plastics, as Recycling Manager for Southeastern Container and then as Eastern Regional Director for NAPCOR. Sandi has a BS in Human Ecology from Ramapo College of New Jersey and a Masters in Environmental Science from UNC-Chapel Hill.
---
Tuesday, September 24
11:00 am - 12:00 pm
Sustainable Additives II
Maximizing the Molecule: Why Recycling Plastic is the Best Option
Plastics are under hostile attack globally, with no end in sight. The inhabitants of Planet Earth seem to have forgotten the public health, living standard, and environmental benefits delivered by plastic materials of all types.
Obscured by all the bad news is the robust plastic recycling industry that exists in North America. Postconsumer and post-commercial plastic materials are recovered every day and made into useful new products. But there are challenges.
This presentation will provide an overview of the plastic recycling industry in North America, the technologies used, materials recovered, and end products manufactured. It will cover the growing trend of brand companies reaching for "sustainability" regarding their plastic packaging. It will cover some of the challenges in making packaging "recyclable" and how APR and its member companies are working to overcome these challenges. The presentation concludes by issuing a challenge to RISE participants to participate in the Circular Economy for plastics through APR's Demand Champions program.