Conference Speakers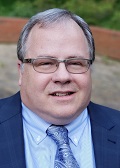 Brett Watkins
Business Innovations - Americas, Sukano Polymers Corporation
BIOGRAPHY
Brett lives to supply plastic additive solutions to customers. He started his polymers career in Fibers Research and Development. Over his 30 years as an expert in the masterbatch industry, Brett has worked with Americhem, PolyOne, Clariant and currently Sukano. He has written and presented numerous papers on the benefits of additives and color masterbatch developments. Focusing on PET, PLA, Nylon and other resins has enabled Brett to utilize his additive knowledge to improve processing and physical properties for customers working with these resins. Developments include compatibilization, melt enhancement, flame retardants, flow promotion and many others.
---
Tuesday, September 24
8:35 am - 10:20 am
Sustainable Additives I
Adding Value and Circularity to Nonwovens through Masterbatch Additives
How additive masterbatches can be used to enhance physical properties of polymers used in nonwovens, both virgin and recycled. Topics include Compatibilization, Melt Enhancement, Color adjustment for RPET, Softness, PLA Plasticizers, Antistats, Matting Agents, Slip, Antimicrobial, Flame Retardants and others.