Conference Speakers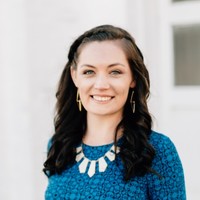 Jessica Dahle
Product Development Scientist, Fitesa
BIOGRAPHY
Jessica holds a BS in Chemistry and an MS in Environmental Toxicology from Clemson University, where she completed polymer/fiber-focused coursework with a research focus on wet spinning of bicomponent biodegradable fibers.
Jessica began her career with Fitesa at Fitesa Germany, where she worked with the Process & Product Development team for two years before returning to the United States to start up & lead developmental efforts on Fitesa's state-of-the-art spunbond pilot line in Simpsonville, South Carolina. Jessica provides global support to Fitesa's 11 spunbond facilities and is responsible for carrying projects all the way from prototyping to commercialization.
Outside of work, Jessica is an avid trail runner, cyclist, swimmer, rower, and obstacle course racer. Each of these cherished hobbies employs and tests the limits of high-performance fabrics. Jessica is inspired daily by the continuous advancement of activewear technology by athletic industry leaders such as Brooks, Under Armour, and Nike, and strives to harness that inspiration to improve wearable fabrics for babies who cannot speak up and voice their own preferences on comfort and fit.
Fueled by her deep personal connection to the importance of the relationship between comfort and functionality, Jessica's goal at Fitesa is to add fabrics to the nonwoven marketplace which drastically improve the wearer's experience in a meaningful way.
Jessica is proud to present Fitesa SMS Bico at Hygienix 2019; this development is one of many examples in Fitesa's portfolio that demonstrate our passion for and commitment to developing cutting-edge fabrics.
---
Wednesday, September 30
10:15 am - 11:15 am
Sustainability: Material Science Developments
Sustainability: Narrowing a Wide Scope
Of the key trends currently driving the global spunbond marketplace, perhaps none has skyrocketed to prominence faster than the topic of sustainability. But what does a "sustainable" product really look like? Is it made from recycled fibers? Is the manufacturing process carbon neutral? Is the finished product itself compostable? Are the raw materials plant-based?
Join Fitesa, who leads the market with the largest sustainable portfolio in the spunmelt industry, for a targeted discussion on using quantitative tools to evaluate sustainability market placement and value propositions. The discussion will cover life cycle analysis/CO2 footprint relevance/environmental impacts of assorted sustainable raw materials available in the market today like green PE, PLA, etc. We'll explore how to responsibly prepare a solution for popular consumer requests, many of which are broad in scope: sustainable, green, eco-friendly, natural, renewable, environmentally responsible, etc.