Conference Speakers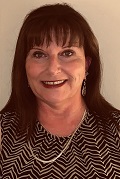 Kay McCoy
Technical Sales Representative, Pulcra Chemicals LLC
BIOGRAPHY
• BA Chemistry, Erskine College, Due West, SC
• MS Textile Chemistry, Clemson School of Textiles, Clemson SC
• 37 total years of experience in fibers, nonwovens and fiber finish development with the majority of that time divided between
• 10 years at 3M Company, St. Paul MN in multiple nonwoven product development roles and
• 24 years at Pulcra Chemicals (formerly called Henkel), Rock Hill SC in various fiber finish formulation and process development roles.
---
Tuesday, September 27
3:30 pm - 4:30 pm
Developments in Natural Fibers II
Fiber and Web Finishes…. What Are They and What Can They Do for Your Products?
Fiber and web finishes enhance both processing and product performance. They are typically applied to a level of less than 1% on weight of fiber and can be tailored to specific end uses. In this presentation, we will review steps to finish formulation and the parameters that can be varied to develop the optimum finish for end product performance. This information will provide a working knowledge of finish development to use as a reference for your new product development projects.
Hydrophilic and hydrophobic characteristics, wicking, soft hand, skin health and disinfectant interaction are a few of the performance areas that finish impacts. We will review new finish developments in these areas with comments on the difference in finish requirements for natural vs synthetic fiber.
Finish development is also significantly directed by regulatory requirements. The last part of the presentation will discuss some of the regulatory and sustainability considerations in finish formulation and new product developments of renewable finish components.