Conference Speakers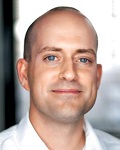 John Layman, Ph.D.
Section Head - Corporate R&D and Chief Technologist/Founding Inventor, PureCycle, The Procter & Gamble Co.
BIOGRAPHY
John is currently a Section Head in Corporate R&D at The Procter & Gamble Company (P&G) in working to develop sustainable materials. John is also the Chief Technologist and Founding Inventor of PureCycle Technologies; a start-up company that is commercializing a new recycled resin purification technology invented by John in P&G's corporate research laboratories. He earned his Ph.D. in Macromolecular Science and Engineering from Virginia Polytechnic Institute and State University (Virginia Tech) and his B.S. in Chemical Engineering from Virginia Commonwealth University.
---
Tuesday, September 29
2:55 pm - 3:55 pm
Biosourced Polymers & Fibers I, Part II
Ultra-Pure Recycling of Polypropylene and Going Beyond
Consumers increasingly expect and demand sustainable products without performance and price trade-offs, and companies, like P&G, have established long-term sustainability goals that include the use of large percentages recycled resins in their products and packaging. To satisfy consumers' expectations and achieve companies' goals, P&G has developed a novel purification technology that converts contaminated recycled resins into virgin-like resins.
This talk will explain the specific unit operations of PureCycle to achieve ultra-pure recycled "like-virgin" polypropylene, the resulting PP quality, followed by an update of the first commercial plant in Ohio, licensing to PureCycle Technologies and partnerships with Total and others. Finally, the opportunities and challenges for other thermoplastics than PP will be discussed.