Conference Speakers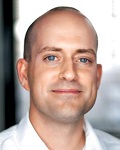 John Layman, Ph.D.
Senior Director, Corporate R&D, The Procter & Gamble Company
BIOGRAPHY
John is currently a Senior Director, Corporate R&D at The Procter & Gamble Company (P&G) in working to develop sustainable materials. John is also the Chief Technologist and Founding Inventor of PureCycle Technologies; a start-up company that is commercializing a new recycled resin purification technology invented by John in P&G's corporate research laboratories. He earned his Ph.D. in Macromolecular Science and Engineering from Virginia Polytechnic Institute and State University (Virginia Tech) and his B.S. in Chemical Engineering from Virginia Commonwealth University.
---
Tuesday, September 28
2:00 pm - 4:00 pm
Increasing Circularity in Nonwovens
Closed-Loop Recycling Pilot of Single-Use Face Masks
Billions of disposable facemasks are raising environmental concerns of plastics waste in general and when thoughtlessly discarded in public spaces. Proper disposal on landfill sites or in incineration plants represents a loss of valuable feedstock for new products. Procter & Gamble collaborated with the Fraunhofer Institute UMSICHT and SABIC and created an innovative circular economy pilot to demonstrate the feasibility of closed-loop recycling of single-use facemasks. Virgin polypropylene without any substances of interest was produced through advanced recycling with mass-balance accounting and converted into new, hygienic face masks again. Learnings from such pilots create the foundations for future circular economy solutions in health care and consumer goods.