Conference Speakers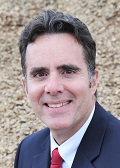 Alexander Koukoulas, Ph.D.
Managing Director, A2K Consulting, LLC
BIOGRAPHY
Since 2006, Alexander A. Koukoulas has been Managing Director of A2K Consultants LLC, helping clients develop new products, assess and validate new technology platforms, and create new businesses. Prior to A2K, Dr. Koukoulas held senior management positions at International Paper and Albany International, and he was President and CEO of the Herty Advanced Materials Center.
Dr. Koukoulas received his B.Sc. and Ph.D degrees in chemistry from McGill University, and holds executive certificates from the MIT Sloan School of Business. He is a member of the ACS, the AIChE, INDA and TAPPI, where he was the former Chairman of its International Research Management Committee. A prolific inventor, Dr. Koukoulas developed the first biodegradable coffee cup and spearheaded the development of a novel biorefinery co-location model for the pulp and paper industry.
---
Tuesday, September 29
2:55 pm - 3:55 pm
Biosourced Polymers & Fibers I, Part II
Biobased Fibers for Nonwovens: Trends and Future Outlook
Growing concern over climate change, pollutants, and the health of the environment is having a profound impact on the feedstock choices of the future for the chemical industry. This is especially true in the plastics sector, which has historically low reclamation rates for post-consumer plastic waste and where single-use products are coming under increased scrutiny. Both the public and private sectors are demanding more sustainable options to our choice of materials. Yet, the adoption of bio-based renewables remains slow. This is due in part to a lack of robust technology options that are cost effective; a global regulatory framework that has yet to fully valorize carbon and thereby off-set the higher production costs of bio-based materials; and product life cycles that have yet to include a harmonized rationale approach to end-of-life management. Additional demand pressure based on increased concerns over the transmission of viral pathogens has further complicated material selection and use. In light of this backdrop, we examine the state of bio-based fibers their expected impact on the nonwovens industry.