Conference Speakers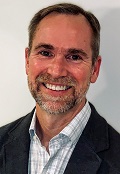 Lee Clapp, Ph.D.
Director of Market Development and Innovation - Technical Polymer Applications, Omya Inc.
BIOGRAPHY
Lee serves in a role tasked with identifying new opportunities for Omya in polymer applications as well as bringing new Calcium Carbonate-based products to market. In this role, Lee works closely with Marketing, Technical Service and Sales to design and implement solutions to customer challenges in a variety of applications throughout the Americas.
Lee has a BS in Chemistry from Furman University and a Ph.D. in Physical/Analytical Chemistry from the University of North Carolina at Chapel Hill and is an inventor on 20 US Patents. Prior to joining Omya in 2015, Lee spent nearly 20 years in consumer goods product design and innovation in the US and internationally.
---
Thursday, October 01
2:40 pm - 3:40 pm
Biosourced Polymers & Fibers III, Part II
Calcium Carbonate for Increased Sustainability in Nonwovens
There are a number of emerging approaches for enhancing the overall sustainability of polymeric nonwovens articles, many of which are focused on new resin materials which may have lower carbon footprints or provide for compostability and environmental degradability.
For the most common resins, such as polypropylene, additional approaches must be taken, such as decreasing the actual amount of resin used in the production of the nonwoven article, as well as the reduction in energy consumption during processing.
Natural Calcium Carbonate provides one unique approach to this environmental impact reduction in traditional resins. A new grade of functional additives is now being offered for use in polypropylene nonwoven production based on calcium carbonate which is produced from renewable and natural sources as certified by the Calcium Carbonate Association – Europe, a member of the Industrial Minerals Association - Europe.
This new family of calcium carbonate products has been extensively tested in polypropylene nonwoven production and offers unique benefits. When added to production at levels of up to 10% by weight, resin usage can be reduced while maintaining basis weight. Given that Calcium Carbonate has a significantly lower carbon footprint than standard resin, the overall environmental impact of the nonwoven article can be reduced. In addition, the opacity provided can offset the use of other, higher carbon-footprint materials.
In this presentation, the sustainability benefits of calcium carbonate in polypropylene nonwoven production will be discussed, as well as the results of the extensive development for the use of this material in common nonwoven articles.