Conference Speakers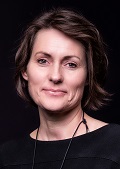 Mette Due
QA & Sustainability Director, Fibertex Personal Care A/S
BIOGRAPHY
Mette Due Søgaard is a Chemical Engineer from the Danish Technical University in Copenhagen from 1995, she has worked at Fibertex Personal Care since 1999, currently as QA & Sustainability Director.
She has been involved in several working groups in EDANA during her career and has been an active contributor to local sustainability networks for many years.
---
Wednesday, September 30
10:15 am - 11:15 am
Sustainability: Material Science Developments
Sustainability from the Perspective of a Nonwoven Supplier to Disposable Personal Care Products
Fibertex Personal Care will present their perspective on sustainability challenges and opportunities, based on more than two decades of sustainability efforts directed towards nonwoven for use in disposable personal care products around the world.
What has been the lessons learned and what is the outlook for the future as it relates to more sustainable products, with focus on reduced carbon footprint, operational excellence and the possibility to lead the transition to a circular economy and bioeconomy through ISCC sustainability certification of circular and bio-based approaches.