Conference Speakers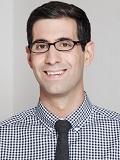 Tristan Kretschmann
Manager for R&D Projects, Reifenhauser REICOFIL GmbH & Co. KG
BIOGRAPHY
Mr. Kretschmann started working for Reicofil as a manager for R&D projects in 2015. Mr. Kretschmann is coordinating the shared projects between the Reifenhäuser Digital business unit and the ongoing development in the Reicofil lab and is also responsible for the topic High Loft. Before joining Reicofil he was working at the Institute for Textile Technology in Aachen.
---
Thursday, October 01
9:55 am - 10:55 am
Dynamic Markets & Future Smart Machines II
Simplifying Nonwoven Manufacturing Using the Reicofil Data Reporting System
Spunmelt nonwoven lines are huge machines with a high complexity, countless variables and parameters and a high financial impact in case of a wrong machine setup. To reduce the chance of mistakes and to simplify the management of all line related information a software called DRS (Data Reporting System) has been developed, which organizes all data relevant for a production in a convenient, easy-to-use, web-based environment. The main purpose is to identify and alert differences between repeated production runs and to close the loop between machine operators setting up a product and quality parameters (inspection system, testing lab).