Conference Speakers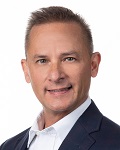 Steve Sikra
Vice-President and Chief of Staff, The Alliance To End Plastic Waste
BIOGRAPHY
Steve has over 28 years' work experience at the Procter & Gamble Company with a career spanning both technical and management roles in process development, package development, product supply operations and upstream material development. In his last role, Steve led P&G's global plastic strategy for all business units. He has held board positions with organizations like the Closed Loop Fund and the Recycling Partnership. Notably, Steve was a catalyst in the formation of the Alliance to End Plastic Waste and has been engaged in Alliance activities since its formal launch in 2019 where he now acts as Vice President and Chief of Staff.
---
Tuesday, September 29
9:00 am - 10:00 am
Societal Issues Affecting the Nonwovens Industry
Moving from a Linear to a Circular Economy
For circularity to happen, we need to ensure that there is an optimisation of all points within the plastic value chain from the front-end design … to collection and the recycling, and unless all these paths are optimised, we are not going to be successful in moving into a circular economy. Steve will share about the Alliance's strategy and priorities in driving a circular economy and call for actions on how companies from across the industries can collaborate together.