Conference Speakers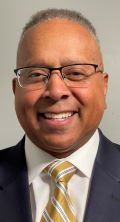 Paul Latten
Director of Research & Development & New Business, Southeast Nonwovens, Inc.
BIOGRAPHY
Paul is a magna cum laude graduate of North Carolina State University in the department of Textile Engineering and Science. He's held individual contributor and senior leadership positions in R&D, manufacturing, sales, market development, business analysis, and outsourcing primarily in fiber manufacturing and nonwovens. As an entrepreneur, Paul has started a couple businesses and has experience working in small and large companies with P&L responsibility up to $400 million dollars. Paul is a currently a principal at Southeast Nonwovens responsible for R&D and business development.
His passion is freedom. His main hobbies are antique farm tractor restoration, carpentry and golf.
---
Tuesday, September 27
2:00 pm - 3:00 pm
Developments in Natural Fibers I
Exploring Natural Fibers in Nonwovens
It is popular, if not pragmatic, to seek more "sustainable" ingredients, products, and bottom lines. Southeast Nonwovens (SENW) has previously done a lot of work with hemp and cotton-based nonwovens to contribute to a more sustainable universe of modern materials. Are there other commercially viable opportunities to produce staple fiber-based nonwovens using a wider range of natural fibers?
This presentation summarizes some of the natural fibers like banana, bagasse, sisal, seaweed, coconut, pineapple, flax, etc., that we've made into wetlaid and carded nonwovens. We'll conclude with an opinion on the key issues/opportunities for these ingredients becoming more relevant in sustainable nonwovens.