Conference Speakers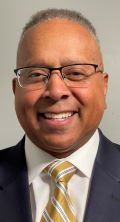 Paul Latten
Director of Research & Development & New Business, Southeast Nonwovens, Inc.
BIOGRAPHY
Paul is a magna cum laude graduate of North Carolina State University in the department of Textile Engineering and Science. He's held individual contributor and senior leadership positions in R&D, manufacturing, sales, market development, business analysis, and outsourcing primarily in fiber manufacturing and nonwovens. As an entrepreneur, Paul has started a couple businesses and has experience working in small and large companies with P&L responsibility up to $400 million dollars. Paul is a currently a principal at Southeast Nonwovens responsible for R&D and business development.
His passion is freedom. His main hobbies are antique farm tractor restoration, carpentry and golf.
---
Tuesday, September 28
9:00 am - 10:25 am
Material Science Developments For Sustainable Nonwovens
Hemp Fibers in Nonwovens - Ready for The Big Time?
Industrial hemp fibers have been used in textiles and primitive nonwovens for hundreds of years. What is the current state of these fibers and are they ready to contribute to a more sustainable universe of modern nonwoven materials? Southeast Nonwovens (SENW) has been evaluating hemp fibers for more than 15 years but has seen a significant improvement in the forms, cleanliness, and processing of various supplies. This presentation will summarize some of the differences we see in shortcut fibers for wet lay and staple length fibers for carding. Lab carding efficiency data will be shared comparing a few of the leading hemp fiber suppliers to North America. We will also show samples of needlepunch, spunlace and wetlaid nonwovens made containing hemp with most emphasis on hygiene and wipes substrates. The paper will conclude by summarizing the key issues/opportunities for industrial hemp becoming more relevant in sustainable hygiene nonwovens.