Conference Speakers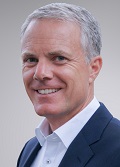 Peter Dziezok, Ph.D.
Director Open Innovation, Procter & Gamble Service GmbH
BIOGRAPHY
Dr. Peter Dziezok studied chemistry in Mainz/Germany and Amherst/Massachusetts, specializing in polymer chemistry. After obtaining his doctorate, he joined Procter & Gamble in 1999 where he successfully held various positions in Baby Care Research & Development lately developing new superabsorber and odor-neutralizing technologies. For the past 3 years, he has been leading R&D Open Innovation in Germany, working with startups, research institutes and partners on innovations for the challenges of the future.
---
Tuesday, September 28
2:00 pm - 4:00 pm
Increasing Circularity in Nonwovens
Closed-Loop Recycling Pilot of Single-Use Face Masks
Billions of disposable facemasks are raising environmental concerns of plastics waste in general and when thoughtlessly discarded in public spaces. Proper disposal on landfill sites or in incineration plants represents a loss of valuable feedstock for new products. Procter & Gamble collaborated with the Fraunhofer Institute UMSICHT and SABIC and created an innovative circular economy pilot to demonstrate the feasibility of closed-loop recycling of single-use facemasks. Virgin polypropylene without any substances of interest was produced through advanced recycling with mass-balance accounting and converted into new, hygienic face masks again. Learnings from such pilots create the foundations for future circular economy solutions in health care and consumer goods.