Conference Speakers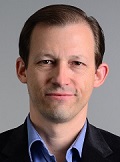 Steven Sherman
CEO, BioLogiQ, Inc.
BIOGRAPHY
Steven Sherman is the CEO of BioLogiQ Inc., a leader in plant-powered sustainability technology. Steve is passionate about the environment and has been assisting brands and converters improve the sustainability of their plastic products since joining BioLogiQ in 2018. Prior to helping redirect BioLogiQ's strategy and scale its operations in the U.S. and Asia, Steve has helped manufacturing technology companies commercialize their innovative products and globally scale their operations, including products in nanotechnology (HZO, Inc.) and production robotics technology (Hirata Corporation). Steve has extensive international experience, especially in Asia where he speaks and writes fluent Japanese. Steve, also has an MBA in Technology Commercialization from Westminster College.
---
Wednesday, September 28
8:30 am - 10:30 am
Sustainable Inputs: Fibers & Biofibers
Novel Biobased Resins Outperforming Plastics and Other Biodegradable Biopolymers
There are many demands to develop materials that are more natural, plant-based, and sustainable. There are plant-based natural biopolymers like starch that are well known in human history. In the last couple of decades, researchers all over the world have attempted to develop Thermoplastic Starch for many applications, but have been hampered by many difficulties, including poor mechanical (tensile) strength, etc.
Researchers at BioLogiQ have developed an innovative proprietary thermal gelatinization process in the presence of plasticizers, wherein a low-cost Thermoplastic Starch material with superior mechanical properties could be made, in pellet form. These Starch pallets which have 100% bio content, are though brittle in nature, can be conveniently blended with partner fossil fuel-based resins like PE, PP, PS etc. or Biopolymers like PLA, PBAT, PHA etc., resulting in "BioBlends". Articles, films made using these BioBlends, exhibit either similar, or superior mechanical properties compared to the articles made with 100% resins.
More interestingly, in many cases, applications using these BioBlends exhibit exciting biodegradation properties without fragmentation, resulting in significantly reduced microplastics and complete biodegradation of the starch and the partner resin. Researchers at BioLogiQ are also actively working on using these BioBlends made from PP and Starch in non-Woven applications, providing a pathway for bio content, reduced microplastics, and biodegradation of non-Woven materials. Some salient features of the BioBlends, mechanical properties of the films made using these BioBlends and results of Biodegradation studies will be presented.