Conference Speakers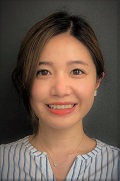 Akari Yamamoto
Business Development & Sales, Teijin Frontier Co., Ltd.
BIOGRAPHY
• Sales and market development.
• 6 total years of experience in polyester short cut fibers and wet-laid nonwovens.
• From this year focusing on developing new applications of polyester wet-laid nonwoven such as battery separator, cell culture scaffold, and water filtration membrane etc.
• Developing special fibers with lab team (ex. Finer fibers less than 0.1dtex, unique cross section fibers etc.)
---
Wednesday, September 28
11:00 am - 12:00 pm
Waste Not, Want Not - Sustainable Inputs from Waste Products
Ultra Fine Polyester Fibers for Nonwovens