Conference Speakers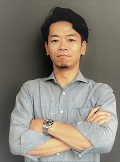 Yusuke Suzuki
Global Market Analysis & Sales, Teijin Frontier Co., Ltd.
BIOGRAPHY
• Sales and market analysis of polyester short cut fiber.
• Experience with different types of high-performance fibers for several genre of industries. He has been involved with polyester short cut fibers and wet-laid nonwovens business for years.
• Working to have the global market recognize the great potential of polyester ultra-fine fibers and wet-laid nonwovens.
---
Wednesday, September 28
11:00 am - 12:00 pm
Waste Not, Want Not - Sustainable Inputs from Waste Products
Ultra Fine Polyester Fibers for Nonwovens