Conference Speakers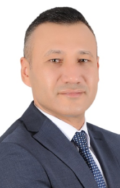 Mehmet Dasdemir, Ph.D.
Research Scientist, The Nonwoven Institute
BIOGRAPHY
Mehmet Dasdemir Ph.D. joined the Nonwovens Institute (NWI) at North Carolina State University as a Research Scientist in 2022. In this role, Mehmet is leading product and application development studies in industry-sponsored projects at NWI. He is designing and coordinating lab-scale and full-scale experiments on the spinning of polymers as well as on the resulting nonwoven fabrics. He engages in research on polymeric materials focusing specialty and biodegradable polymers for nonwovens and conducting chemical and physical evaluation of such materials as well as upon more general polymer characterization & modification, fiber and nonwoven fabric formation & analysis. He also supports students in the Nonwovens Program at NWI as they expand their learning around nonwoven processes.
Dr. Dasdemir received his Ph.D. in Fiber and Polymer Science from NC State University in 2011. He then became a Professor at Gaziantep University and conducted/published/presented research studies in the field of polymers, fibers, nonwovens, composites, and nanotechnology. He also worked as a consultant and R&D coordinator at several fiber & filament and nonwoven production companies in Turkey, established their R&D centers, and led their key research works. In addition, he designed, prepared, and managed several industrial and academic research, product & application development projects. In 2021, Mehmet returned to the NWI family as a Visiting Research Associate Professor to study sustainable polymers and nonwoven products.
---
Tuesday, September 26
12:45 pm - 2:15 pm
Filtering Innovation: Exploring Real-world Applications and Advances in Filter Media I
Is High-efficiency Filtration Possible with PLA?
Current air filter products mostly consist of meltblown nonwoven fabric made from petrochemical-based polypropylene (PP). The waste of these products creates a great burden on environmental pollution. An environmentally friendly alternative for PP can be biobased and biodegradable poly(lactic acid) (PLA). However, there is a very limited study conducted on the processing and properties of meltblown PLA. In this regard, this study focuses on the process, structure, and property relationship of PLA meltblown nonwovens aiming for potential air filtration application. The filtration properties of the uncharged and charged PLA meltblown nonwovens are explored and compared with equivalently structured PP meltblown nonwoven counterparts. Our study reveals that similar filtration efficiencies and comparative pressure drop values can be obtained for equivalently structured PLA and PP meltblown nonwovens.