Conference Speakers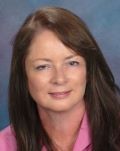 Laura Murphy
Research Director - Fibers, Wood Mackenzie
BIOGRAPHY
Laura joined PCI Wood Mackenzie in 2017 after more than 25 years in the nylon and polyester industrial fiber business. Laura's roles have spanned many areas of business including process engineering, strategic planning, sales and marketing.
Prior to joining Wood Mackenzie, she worked for DuPont, Kordsa, Hailide America, and most recently Nexis Fibers where she was the market manager for The Americas and South Africa.
Laura grew up in Rhode Island and received a chemical engineering degree from Rensselaer Polytechnic Institute. In her spare time, she is an avid underwater photographer and is currently trying to improve her golf handicap. She enjoys the occasional glass of pinot noir in her Florida home.
---
Wednesday, September 27
2:45 pm - 3:45 pm
Unveiling Industry Truths - Market Statistics and Data Trends
Fiber Update
The unknowns in the fiber world continue to rise, making for some murky forecasts ahead. This presentation will take a look at the current state of affairs and to show what can come next for our industry as the post-Covid effects ravage on.