Conference Speakers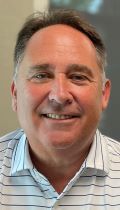 Brad Willingham
SVP - Business Development, PolyQuest Inc.
BIOGRAPHY
Brad Willingham serves as Senior Vice President of Business Development at PolyQuest, Inc. – known as the largest distributor of PET resins, fastest growing distributor of polypropylene and polystyrene resins, leading manufacturer of recycled PET resins and flake and PCR PP, value-added supplier to Europe of PET, rPET and polypropylene products, as well as processor of PET, PP, and PE scrap streams. During his tenure, Mr. Willingham joined PolyQuest in 2014 and expanded PolyQuest's footprint into the specialty PET, post-industrial and post-consumer rPET, polystyrene, polypropylene, rPP, and chemical recycling markets. With exceptional fundamentals in the technical aspects of the company's products and astute industry knowledge, Mr. Willingham continues to drive growth into new products and expanded markets.
His extensive industry background includes leadership and management at companies such as Bondex/Southern Felt – an innovative nonwovens and specialty roll goods manufacturer, Fiber Innovation Technology – a specialty fiber producer and development partner, and Eastman Chemical Company – a manufacturer and marketer of chemicals, fibers, and plastics.
---
Wednesday, September 27
8:30 am - 10:00 am
Rethinking rPolymers
The Ever-present Push Towards Sustainability
The ever-present push toward sustainability and circularity has sparked numerous conversations across our industry on how to support brand owners to achieve their goals and commitments within aggressive timelines. We see supply and demand for products, especially polypropylene and PET rise to the top immediately. Because recycling is critical to creating circularity – the need for new data and research is paramount to understanding the acceptability of products and their attributes for recyclability and recovery, now and in the future. We'll explore recent market updates and insights including – impact on the value chain, strategy for plastic innovation for the nonwovens and textile sector, closed-loop recycling technology review (i.e., chemical recycling), the value of partnerships/associations, and product demand.