Conference Speakers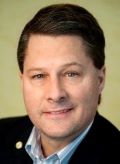 Jim Valentine, Ph.D.
Technical Fellow, NatureWorks LLC
BIOGRAPHY
Jim attended college at the University of Massachusetts-Dartmouth and received a B.S. in Chemistry in 1983. He went on to attend graduate school at the University of Minnesota receiving his Ph.D. in Analytical Chemistry in 1989. Jim worked as a Postdoctoral Research Associate at MIT from September 1989 through June 1991, and then joined DuPont where he supervised mass spectrometry labs at Chambers Works (Deepwater, NJ) and the Experimental Station (Wilmington, DE) sites until November 2000. While at DuPont, Jim obtained his MBA from the University of Delaware in 1995. Jim joined NatureWorks (formerly Cargill Dow) in November 2000. Jim's present position is Technical Fellow where he leads projects in new product development and R&D.
---
Wednesday, September 27
1:00 pm - 2:30 pm
Advancements in Sustainable Nonwoven Applications
Ingeo PLA Polymers-Playing to Win
Ingeo PLA polymers are supplied into diverse applications from 3D printing to Food Serviceware and from electronics to nonwovens. In the nonwovens area, Ingeo is currently used in the medical, hygienic, filtration, infusion and horticulture business areas. The latest phase of innovation brings together advancements in nonwovens performance delivering opportunities to enhance softness, deliver faster degradability at end of life, offer improved moisture management while delivering increased production efficiencies. These performance improvements pave the way for new applications and advance the arguments for the use of renewables in a broad range of nonwoven applications offering sustainability and performance without compromise!