Conference Speakers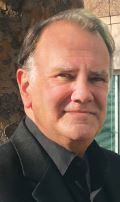 Mark Snider
Chief Market & Industry Analyst, INDA
BIOGRAPHY
As INDA's Chief Market and Industry Analyst, Mark brings more than 30-years of nonwoven and engineered materials expertise with a strong background in market and industry analysis at both the macroeconomic industry and segment level.
Before starting his consulting firm sixteen years ago, Mark was the European and Latin American Regional Manager for J&M Laboratories and the Technical Marketing Manager for Nordson.
With his strong industry knowledge, extensive network and history of detailed market and industry analysis, INDA looks forward to improving processes and collaboration with the industry to providing meaningful reports, presentations and data to support INDA, its members and the entire nonwovens industry.
---
Wednesday, September 27
2:45 pm - 3:45 pm
Unveiling Industry Truths - Market Statistics and Data Trends
Moves to a Sustainable Future/Market Study
Mark Snider, INDA's Chief Market and Industry Analyst will discuss the trend towards sustainable initiatives and products in the nonwovens industry. This trend will affect nonwoven products both on the disposable and durable market environments. Changes in raw materials, product design, packaging and disposal developments will be discussed. Mark will also discuss the future potential metrics and financial drivers which have become possible since the pandemic and what is on the horizon.
Attend this valuable presentation to learn about recent research developments for polymer design, environmentally friendly packaging, recycling programs and changes to government standards. Be informed about what various governments are doing to support sustainable initiatives, and what they are doing to prepare for future bio-related hazards. Discover what governments are doing behind the scenes to ensure that this world is safer for the future. This presentation will also offer a list of contacts and resources (to include INDA) who are available to support individual company sustainable initiatives.