Conference Speakers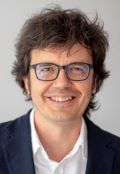 Robert Garcia
Application and Product Development Director, EIMEA, Hygiene & Healthcare, Berry Global Group, Inc.
BIOGRAPHY
Robert Garcia Pano is an industrial engineer based in Tarragona (Catalunya) and currently works as the R&D, Application & Product Development Director for Berry Global, at EMEA Hygiene and Healthcare Nonwovens. He joined the company in 2003, at that time a family-owned spunbond producer, to create the R&D Department. The company was acquired by PGI in 2009 and is currently part of Berry Global Inc. which has more than 300 facilities all over the world. As part of Berry team, Robert has worked in different areas and roles mainly related with innovation and product development. He is a passionate person about sustainability. In 2022 he was empowered by a training at the University of Cambridge Institute for Sustainability Leadership. Prior to joining Berry he worked in operations at several companies from different sectors.
In 2020 he founded a project called #CatalunyaCleanUpChallenge, https://assoc-cen.org/ccc/. The project is about collecting waste and data of litter abandoned in the environment to enhance awareness and to permit finding data-driven solutions to such a problem. More than 3,000 people in Catalonia have participated and the project has been extended into 43 countries all over the world, collecting more than 1.3 million pieces of litter to date and creating a significant impact mainly through education centers. From summer time last year, Robert is also engaged in collaborating with Clean Rivers Hub initiative, www.cleanrivershub.org, working very close with the Alliance to End Plastic Waste.
As a leader in sustainable practices and innovation, Robert Garcia brings a unique perspective to the topic of "Advancing Circularity in the Healthcare Industry". With a focus on sustainability and a commitment to making a positive impact on the environment, Robert will share valuable insights and solutions that will help shape the future of the industry.
Father of 2 sons in their twenties, in this free time, on top of his activist role, Robert enjoys playing keyboard in a local jazz band, is a member of a photography association and has published a photo-poetry book.
---
Wednesday, September 27
10:30 am - 12:00 pm
Advancing Sustainability: Innovative Strategies and Circular Solutions
Advancing Circularity in the Healthcare Industry
As the healthcare industry faces the increasing challenges of waste management and environmental sustainability, there is a pressing need to develop innovative strategies and solutions to address these concerns. This presentation aims to explore and highlight the importance of improving and advancing healthcare circularity, offering a comprehensive framework to promote and enable practices throughout the entire healthcare ecosystem.