Conference Speakers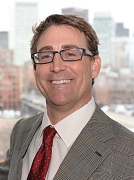 Brad Kalil
Director of Market Intelligence and Economic Insights, INDA
BIOGRAPHY
Brad joined INDA April 2013. Kalil comes to INDA from The Hartman Group where he was Senior Quantitative Research Analyst, advising the world's best known brands on consumer demand and market strategy. Prior to joining The Hartman Group, Kalil had a number of market research/analyst roles in the specialty pulp, tissue and hygiene markets. He also worked for RISI and spent seven years with Weyerhaeuser in market research and business intelligence with many of his customers being the largest hygiene producers in the world.
---
Wednesday, September 25
1:30 pm - 3:45 pm
Market Data & Intelligence Trends
Market Dynamics and Trends That Are Driving Innovation in Nonwovens
Brad will discuss what factors are driving market change and what impact they may have. He will share information from INDA's latest publications and how advances in materials and technology continues to drive greater and greater demand for nonwovens. Attend to understand what the changing market and competitive landscape means for your company's business over the next five years and beyond.