Conference Speakers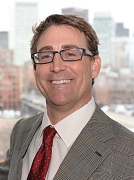 Brad Kalil
Director of Market Intelligence and Economic Insights, INDA
BIOGRAPHY
Brad Kalil, Director of Market Intelligence and Economic Insights, INDA, joined INDA in April of 2013. He is responsible for providing industry thought leadership through the gathering, analysis and dissemination of market information and industry reports for INDA. He is the author or co-author of INDA's biennial Industry Outlook reports on North America and the Global Nonwovens Industry, in addition to authoring the annual North American Nonwovens Supply Report and quarterly Market Pulse. He has a long history in research and market analysis advising the world's best known consumer packaged goods companies. He has had a number of market research and market analysis roles through the last 27 years. His career also includes work with RISI and he spent seven years with Weyerhaeuser in the corporate Market and Economics Research group and as the Business Intelligence Manager for the Cellulose Fibers Business.
---
Thursday, October 01
9:55 am - 10:55 am
Dynamic Markets & Future Smart Machines II
The State of the North American Nonwoven's Market and Its Response to COVID-19
Discover the market changes in demand and supply as the industry responded to the need for nonwoven materials for protective medical apparel and face mask materials. Brad will discuss critical insights from the seventh edition of INDA's annual North American Nonwoven Supply Report. Attend to understand what the changing market and competitive landscape means for your company's business over the next five years and beyond.