Conference Speakers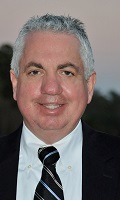 Thomas Carlyle
Global Project Manager - Special Projects, Lenzing Fibers Inc.
BIOGRAPHY
• BS & MS in Chemistry from UNC-Charlotte
• 8 years with Continental / General Tire before joining the nonwovens industry
• 23-year nonwoven industry veteran
• 16 years in various R&D, product development, sales and business development roles before joining Lenzing.
• Since September of 2010, Tom has been with Lenzing and currently holds the responsibility of Global Project Manager within their Nonwoven Business Management team. In this role, he focuses on new technology development, working mainly as a bridge between their Innovation team and the market.
• Tom also serves on INDA's Technical Advisory Board, INDA's Plastics in the Environment Committee, and also on the board of the Center for Baby & Adult Hygiene Products.
---
Tuesday, September 24
2:00 pm - 3:30 pm
Circular Innovation
Innovation Using the Natural Circularity of Cellulose to Reduce the Impact of Single Use Plastics
Consumers are seeking more sustainable ingredients, legislators are proposing wide-sweeping regulations, NGOs are pushing for greater degrees of transparency, and media outlets are fueling their efforts. How are you reacting? Lenzing is pushing forward with increased focus on cellulosic based solutions. This presentation will cover some of sources behind the increasing pressures on single use applications, and discuss the more recent innovations using the natural circularity of cellulose.